Portugal no Campeonato do Mundo de Futebol Coreia-Japao 2002
Dia 5 de Junho 2001, 10.00 AM - USA PORTUGAL
Em Suwon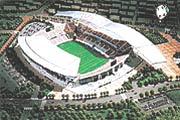 Capacidade: 43.188
Dia 10 de Junho 2001, 12.30 AM - PORTUGAL POLONIA
Em Jeonju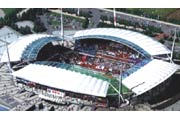 Capacidade 42.391
Dia 14 de Junho 2001, 12.30 AM - PORTUGAL COREIA
Em Incheon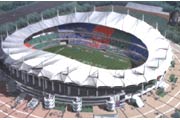 Capacidade: 52179

Oitavos de Final

(1) Se for primeiro joga a 18/6 em Daejon (Coreia) contra segundo grupo G (Italia, Croacia, Mexico Equador)

(2) Se for segundo joga a 17/6 em Jeonju (Coreia) contra primeiro do grupo G (Italia, Croacia, Mexico Equador)

Quartos de Final

(

A) Ganhando em (1) joga a 22/6 em Gwanqju (Coreia) contra vencedor do jogo entre primeiro grupo B (Espanha, Slovenia, Paraguai e Africa do Sul) e segundo do grupo E (Alemanha, Irlanda, Arabia Saudita e Camaroes)

(B) Ganhando em (2) joga a 21/6 em Ulsan (Coreia) contra vencedor jogo entre primeiro do grupo B (Espanha, Slovenia, Paraguai e Africa Sul) e o segundo do grupo E (Alemanha, Irlanda, Arabia Saudita e Camaroes)

Meias Finais

Ganhando em (A) joga a 25/6 em Seoul (Coreia) contra vencedor jogos entre vencedor 1E-2B e vencedor 1G-2D

Ganhando em (B) joga a 25/6 em Seoul (Coreia) contra vencedor de jogos entre vencedor 1D-2G e vencedor 1B-2E

Percurso provavel para chegar a final

Ganhar o grupo

Oitavos de final contra Croacia

Quartos de final contra Espanha

Meia final contra Italia

Final contra Franca ou Argentina em

Yokohama, Japao, 30 Junho 2001 pelas 12.00 AM

Informacao sobre as cidades dos primeiros tres jogos

Suwon - Digitally dynamic
Suwon is a city with its own history and origins. Established under the initiative of King Jeongjo in the 18th century during Korea's Joseon Dynasty, it is a city built on systematic and scientific planning, inspired by the ideals of filial piety and reform.
Located one hour south of the nation's capital Seoul, Suwon is leading the way in Korea's technological and economic development. With a population of 930,000, it has risen to become Korea's leading city in digital technology, the most promising industry for the 21st century. But its possibilities are far from having been exhausted, for its position as the nation's transportation hub gives the city unlimited potential for further growth and development.
Nevertheless, despite its role as a modern city at the cutting edge of industry, Suwon is also a historical city that boasts a long and proud cultural legacy. One of its best-known historical relics is Hwaseong, the ancient city walls that have been designated as a World Cultural Heritage site by UNESCO.
Thus Suwon is a city where the old and the new come together and blend to create a unique and well-harmonized culture. And now it is making the most of this special character to prepare a series of distinctive cultural and artistic events that will capture the imagination of people all over the world.
The city has a firm basis to build on - the Suwon International Music Festival, Suwon Hwaseong Cultural Festival, and the Pilgrimage on the Walls of Filial Piety have already become internationally well known.
Football fever
Suwon is offering package tours that allow its visitors to see the walls of Hwaseong, experience the unforgettable taste of Suwon kalbi (roasted ribs) - and join in the excitement of watching football.
Well aware that in order for a city to remain competitive in the 21st century it will have to put a strong emphasis on culture, Suwon is working hard to develop its tourism infrastructure into that of an international city befitting the era of culture.
A key element of this programme is scheduled to coincide with the 2002 FIFA World Cup Korea/Japan™: the construction of Suwon Convention City 21. This new complex will be completed along with the Image Theme Park, a pollution-free high value-added industry, and a World Miniature Castle Park where visitors can see a unique collection of scale models of famous castles from around the world. And there will also be the Hwaseong Observation Tower, as a central feature of all these projects to commemorate the 2002 FIFA World Cup™.
Suwon is a football city, too. It is home to a very successful professional club, the Samsung Blue Wings, who won back-to-back Korean league titles in 1998 and 1999. With the formidable Blue Wings as their home team, the people of Suwon have good reason to enjoy their reputation as unparalleled enthusiasts when it comes to football.
And the citizens of Suwon have one more reason to cheer now that a new state-of-the-art stadium is being built in their city in preparation for the 2002 FIFA World Cup Korea/Japan™. Occupying a total site of 425,000 m2, the sports complex will include not only the main stadium but also one auxiliary stadium and two practice fields. When the project is complete, the Suwon World Cup Stadium will seat 44,047 fans and be used as the home of the Blue Wings. This model of a 21st century stadium is also designed for use as a multi-purpose cultural centre offering sports facilities such as swimming-pools and tennis-courts, as well as recreational areas such as cinemas, concert halls and fashion show catwalks.
With all this excitement to look forward to, the citizens of Suwon are making an all-out effort to make the matches hosted in their city the most memorable and outstanding of the 2002 FIFA World Cup Korea/Japan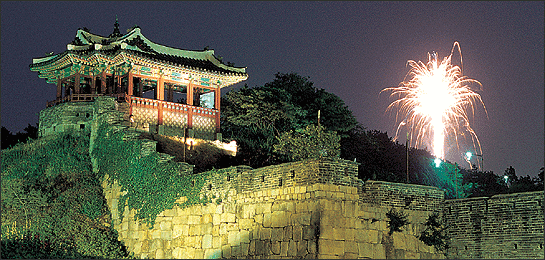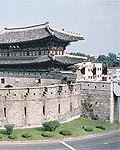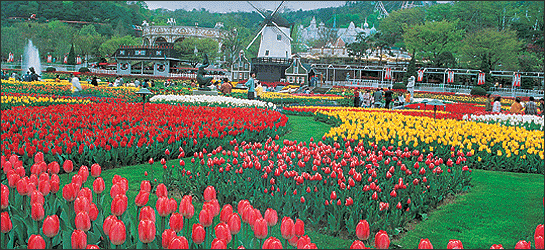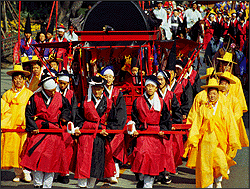 Jeonju - City of tradition and food
Taste, sound and style - in Jeonju, you can be sure to tantalise senses while enjoying the best of Korean traditions and way of life. Situated in the south-western part of the Korean peninsula, Jeonju is home to the Joseon Dynasty and has a history dating back over 1,300 years.
In particular, the city has the country's biggest Korean-style house village, with over 800 households. Preserved as a special folk culture zone, this area has various places that are worth paying a visit to, including the folk culture centre, the Korean-style house centre, and the folk museum, where visitors can get first-hand experience of the traditional lifestyle of Korea. This unique destination is a must-see for anyone wishing to spend a night in a traditional house, taste the local food or play folk games.
The city is also famous for its Bibimbap, which along with Pyongyang's iced noodles and Gaesung's rice and broth features as one of Korea's top three most popular foods. Thanks to its increasing popularity and a fast food marketing initiative, Bibimbap is now widely available on Korean flights and trains. Since it is becoming well-known the world over, Bibimbap will soon be registered as an international trademark. Another of Jeonju's delicacies not to be missed is the bean-sprout soup with pickled shrimps.
Various cultural events abound in Jeonju that attract both local and foreign visitors: the Jeonju Sori (Musical Sound) Festival, the Jeonju International Film Festival, the Pungnamje Festival (Traditional Performances), the Jeonju Paper Festival, and the Wansangol Lotus Blossom Festival. A peek at one of these festivals will let visitors see just how culturally motivated this city is.
With a view to providing reasonably priced accommodation for visitors to the 2002 FIFA World Cup™, Jeonju city is now recruiting home-stay households. At around 25 dollars, the 2002 Households Home-Stay Program will enable visitors to enjoy warm and friendly hospitality at the hand of local inhabitants and take home an unforgettable experience.
Links with Miyagi
Located near the Jeonju IC, the gateway to the city, the Jeonju World Cup Stadium is indeed the most beautiful Korean-style stadium, with its four concave roofs forming a symbolic fan hanging on suspension cables that represent the 12 strings of a Gaya harp, a Korean musical instrument.
Another notable feature of the stadium is its ecologically sound design: an existing river that has been purified winds its way around the stadium.
Covering a surface area of 627,000 m2, the Jeonju World Cup Stadium is the biggest of the ten newly built World Cup stadiums in Korea, and it boasts a large meeting area and a park where people can go to relax and unwind.
Completed in late September 2001, the stadium will accommodate up to 42,000 spectators. During the 2002 FIFA World Cup Korea/Japan™, it will host two group matches and one round-of-16 match.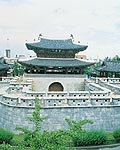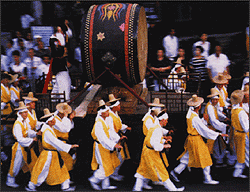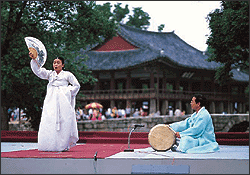 Incheon - Nautical gateway
From Seoul : Subway No.1 line transfer to Incheon Subway Systems at Bupyeong Station. Get off at Munhak Stadium Station (World Cup Stadium)// takes a little more than an hour
Located 28km west of Seoul, Incheon, is the nautical gateway to the nation's capital and the nation's second largest port.
Incheon originally developed as a trading port with China and became a famous Port of Call for French, German and American ships during the 19th century. It has abundant maritime tourist attractions including many nearby islands. The city also is a key producer of automobiles, steel, furniture and glass.
Incheon a linked to neighboring cities by a number of major transportation routes, including expressways, as well as a subway connection to Seoul. With the completion of the Incheon International Airport in 2001, the city will become one of Northern Asia's major travel hubs. The newly constructed Incheon subway will provide a convenient connection to the city center and the 2002 FIFA World Cup™ Host City stadium currently under construction.